How does a player develop across seven teams and six countries in four years?
Erik Palmer-Brown plays for Austria Wien.  He's the starting centerback for the 7th placed Austrian Bundesliga club, one on-par with with Brescia, Real Zaragoza, and Nottingham Forest.
Though he plays in Austria, Palmer-Brown is actually a Manchester City player.  After impressing at the 2017 U-20 World Cup, he transferred from Kansas City to Manchester City in January 2018.  The road to Vienna featured stops in Kortrijk and Breda.  While at Kansas City, Palmer-Brown also had loans with Swope Park and Porto.
Palmer-Brown signed with Kansas City as a Homegrown Player in 2013, but never played more than 650 minutes a season for them.  He's yet to appear for Manchester City, though he'll return their when his loan with Austria Wien ends this June.
One of Palmer-Brown's teammates on that U-20 squad was Tyler Adams, the personification of idealistic youth development.  From 2011 to 2017, Adams progressed from the New York Red Bulls youth academy to USL second team to MLS first team.  In 2018, he helped New York win the Supporters' Shield, playing more 2,300 minutes.
A January 2019 transfer to RB Leipzig kept Adams within the Red Bull family.  He needed minimal adjustment to the tactical philosophy, and started 8 of 9 games for the 4th placed German Bundesliga club before an injury.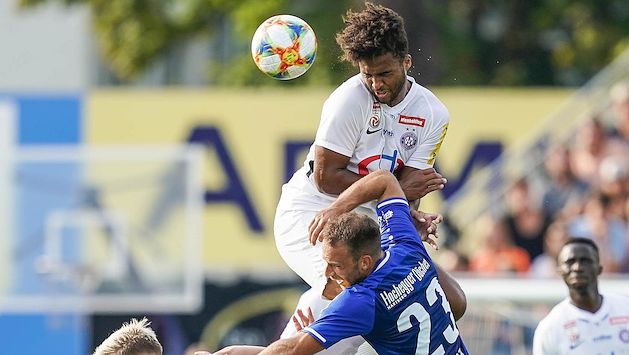 If Adams' development path is linear and Palmer-Brown's circuitous, what's MLS' role in aiding that development?
For more perspective, I analyzed the history of MLS transfers of US national team players, spanning those who joined, left, avoided, or re-joined the league.  I mostly avoided non-US players, a subject meriting a separate analysis.  What I found were 4 broad phases, oscillating between a domestic and global focus.
PHASE 1 – BOCHUM IS STAINED AND IT'S NOT MY FAULT (~1996-2001)
What's a new league without recognizable players?  Starting with Tab Ramos in 1995, MLS convinced the majority of the 1994 World Cup team to return home, allocating marquee players to each of the 10 teams.  These signings and a 16-round inaugural draft marked the largest net import of American players in history.
Not surprisingly, few players transferred abroad after the league's launch: Brad Friedel to Liverpool in 1997; Frankie Hejduk to Bayer Leverkusen in 1998; Tony Sanneh to Hertha and Joe-Max Moore to Everton in 1999; Eddie Lewis to Fulham in 2000.  The under-performance in the 1998 World Cup, and the presence of a professional domestic league meant fewer incentives to move abroad.  Despite the shakiness of the early days and potential to be megged by El Pibe in all-star games, the mere presence of MLS made the possibility of a soccer career available to more players, broadening the national team player pool.
PHASE 2 – HEY, YOU GOTTA PAY YOUR DUES BEFORE YOU PAY THE RENT (~2002 to 2009)
The US' performance in the 2002 World Cup and stabilization of MLS led to a transfer boom.  Players like DaMarcus Beasley, Clint Mathis, and Brian McBride capitalized on the World Cup performance to earn moves to PSV, Hannover, and Fulham.
This era featured the first cohort of players raised by MLS.  Beasley, Tim Howard, and Carlos Bocanegra followed the path of most younger players globally: excel in the domestic league, move to a more competitive league before your prime.  Their moves set the template for the next wave of national team players, including Clint Dempsey, Michael Bradley, Jozy Altidore, Eddie Johnson, and Maurice Edu.
At the time, MLS offered modest salaries to all but a handful of younger players, so "Scandinavia on a Free" became all the rage in this phase.  A transfer to Denmark, Norway, or Sweden offered players increased wages, a slight step-up in competition, and the "move before the move" increased scouting exposure.  If you played in a January friendly in Carson, you probably considered this option, and players such as Danny Califf, Clarence Goodson, Michael Parkhurst, and Troy Perkins ventured overseas.
This phase culminated with a 2010 World Cup roster that featured just 4 MLS players, but an additional 13 with MLS experience earlier in their careers.  It appeared MLS' role in US national team development reached an equilibrium, but substantial changes loomed.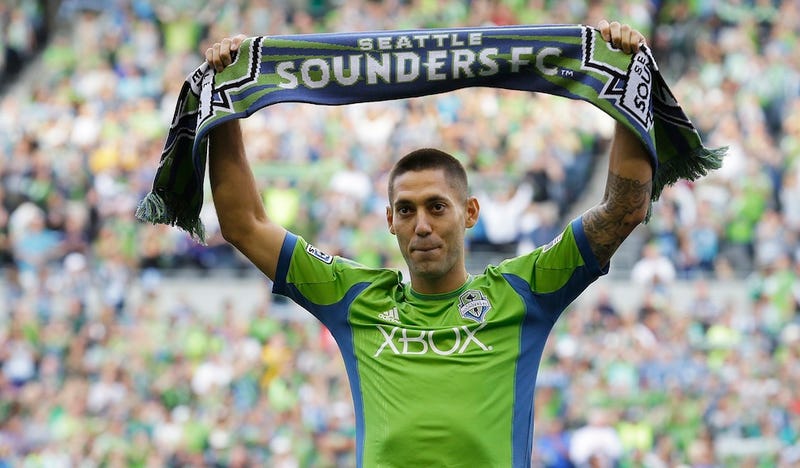 PHASE 3 – THIS HOUSE IS A HOME AND A HOME'S WHERE I BELONG (~2010-2016)
Ironically, a global icon ushered in the league's most insular phase, fueled by two new rules.
The first was the Designated Player rule.  Introduced in 2007 to sign David Beckham and attract international stars, revisions in 2010 and again in 2012 formed an environment where US players abroad could rejoin the league and earn competitive wages.  US icons like Dempsey, Howard, Bradley, Altidore, and Beasley all returned to MLS in this timeframe as Designated Players and maintained their places in the national team.
The second rule flew under the radar.  MLS introduced Retention funds so quietly in 2013, it had to explain the rule to reporters at that year's All-Star game.  A forefather of the "alphabet soup of jargon" allocation money, retention funds created an upper-middle class of MLS salaries.  It enabled teams to re-sign players like Dax McCarty, Tony Beltran, Chris Pontius – the type of players who previously left for Scandinavia.
The combination of these two rules broke down the "Zidanes y Pavones" salary discontinuity found earlier in MLS.  Now, players could spend a career in MLS while steadily earning more – Kyle Beckerman, Graham Zusi, Matt Besler, Gyasi Zardes, and Wil Trapp followed this arc.  The days of coaching youth teams to make ends meet faded.
Movement to Europe became sparse.  Early in this phase, Geoff Cameron and Tim Ream went to Stoke and Bolton.  By the end, only the highest tier of clubs need apply.  Tottenham and Chelsea, both Top 20 clubs in Europe, signed DeAndre Yedlin and Matt Miazga.  Both barely played for their parent club before finding consistent playing time with Newcastle and Reading.
The chart below shows the dearth of movement in this era. The chart below shows the Club ELO of a European club and the percent of minutes played in each player's first season.  Note the massive gap from 2013 to 2018.
Though European moves vanished, this phase slowly reawakened the long-dormant movement from MLS to LigaMX among US players.  Herculez Gomez joined Puebla in 2010 – earning a World Cup roster spot – and Jonathan Bornstein joined Tigres in 2011.  After a dormant period between the two leagues, Omar Gonzalez joined Pachuca in 2016 – forcing himself back into the national team picture – and Luis Gil joined Querétaro.  It signaled the start of increased player movement between the two leagues, a trend that continues today.
PHASE 4 – SENIOR YEAR ABROAD, I RIPPED THE PEA OUT OF THE POD (2017-CURRENT)
Diverging fortunes of MLS and the US National Team highlighted the start of this period.  While the national team hit the nadir of modern times, MLS continued its expansion.  What's more, the "Play Your Kids" movement finally reached an inflection point, with younger players earning more playing time than ever before.
Not all of those young players signed with a MLS team, though.  At the time, Weston McKennie's move from prolific youth developer Dallas to Schalke netted Dallas $0.*  However, McKennie's success with Schalke alongside Christian Pulisic's success with Dortmund provided a blueprint for others with national team aspirations.
The Bundesliga U19 proved a logical transition step for MLS academy standouts.  Here is the ELO chart again, but with that club's U19 team.  Players like Chris Gloster, Sebastian Soto, Chris Richards, Uly Lllanez, Alex Mendez, and Gio Reyna immediately contributed at that level.  I added Josh Sargent as an example of a player outside the MLS academy system who made a similar transition.
MLS realized the misaligned investment and incentive structure for player development.  Through a combination of missing the payoff from talented youth players and the blockbuster transfers of Alphonso Davies and Tyler Adams, MLS found its role as a selling league.  It's difficult to imagine the recent flurry of activity among US National Team players – Brendan Aaronson, Mark McKenzie, Jordan Morris – occurring five years ago.  Combined with movement from younger players like Joe Scally and Bryan Reynolds, it appears we're entering an era of increased player opportunity and mobility.
Our most talented youth players have demonstrated they are good enough to play in MLS and they are good enough to play with their age-group peers among the best teams in the world.  To return to the Palmer-Brown and Adams question, after 25 years and more than a decade of Homegrown players, MLS may have found its global equilibrium.  This role of developing and selling in equal measures will benefit the national team and the league's growth.
*Though Dallas later received compensation for McKennie's move to Juventus, it did so retroactively.